SIGN UP TO RECEIVE OUR NEWSLETTER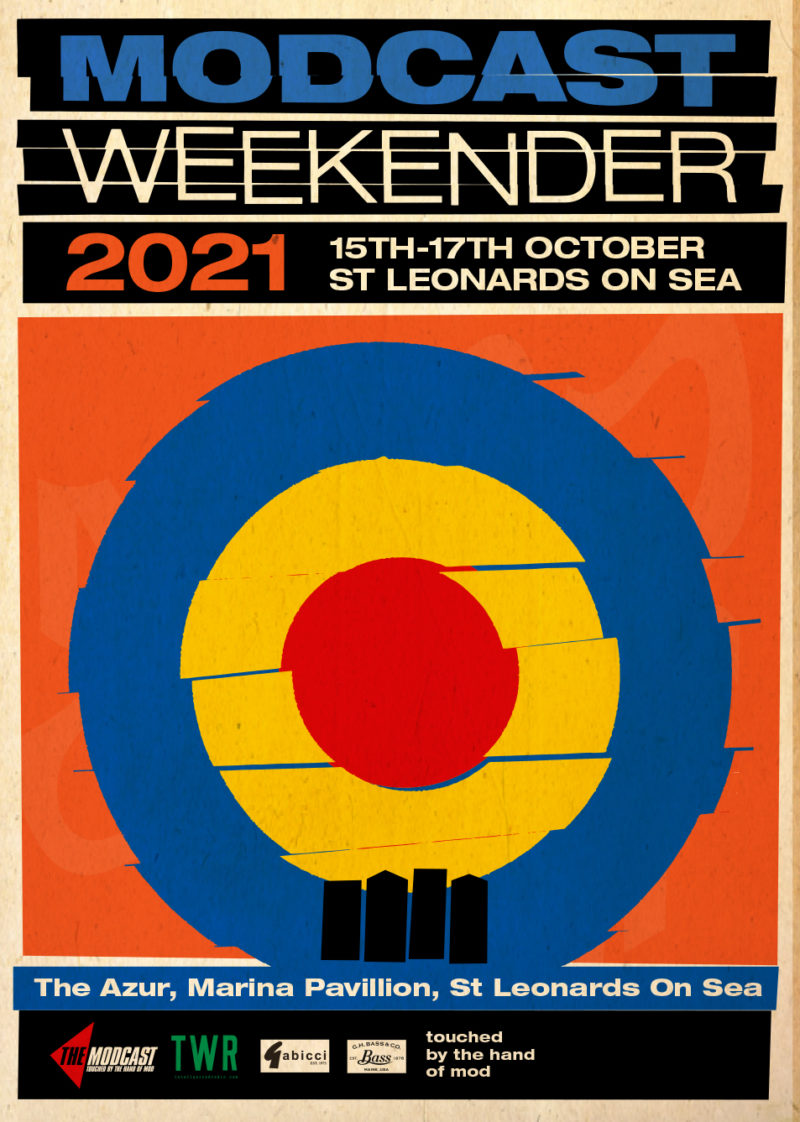 The Modcast are proud to welcome
PAUL WELLER
as our guest on Totally Wired Radio
Tues 3

 Dec 6pm
Tues 10 Dec 6pm
Episode 64 hosts the legendary vocalist, songwriter, poet and guitarist sitting in with host Eddie Piller and accomplished author Paul 'Smiler' Anderson for part 1 of a 2 hour broadcast with this seminal artist.
The first show is on East London's Totally Wired Radio at 6pm on Tuesday the 3rd December and is followed by an exclusive one hour playlist of Paul's latest spins. Part 2 airs the following week on 10
th
December at 6pm again followed by an hour of Paul music selections.
The regular weekly Modcast podcast was established in 2010 and has featured guests as diverse as Martin Freeman, Sir Bradley Wiggins, Geno Washington, Ronnie O'Sullivan and Weller's Style Council partner Mick Talbot all talking about their passion for the modernist ideal.

 

You can listen back to the archive on the website here.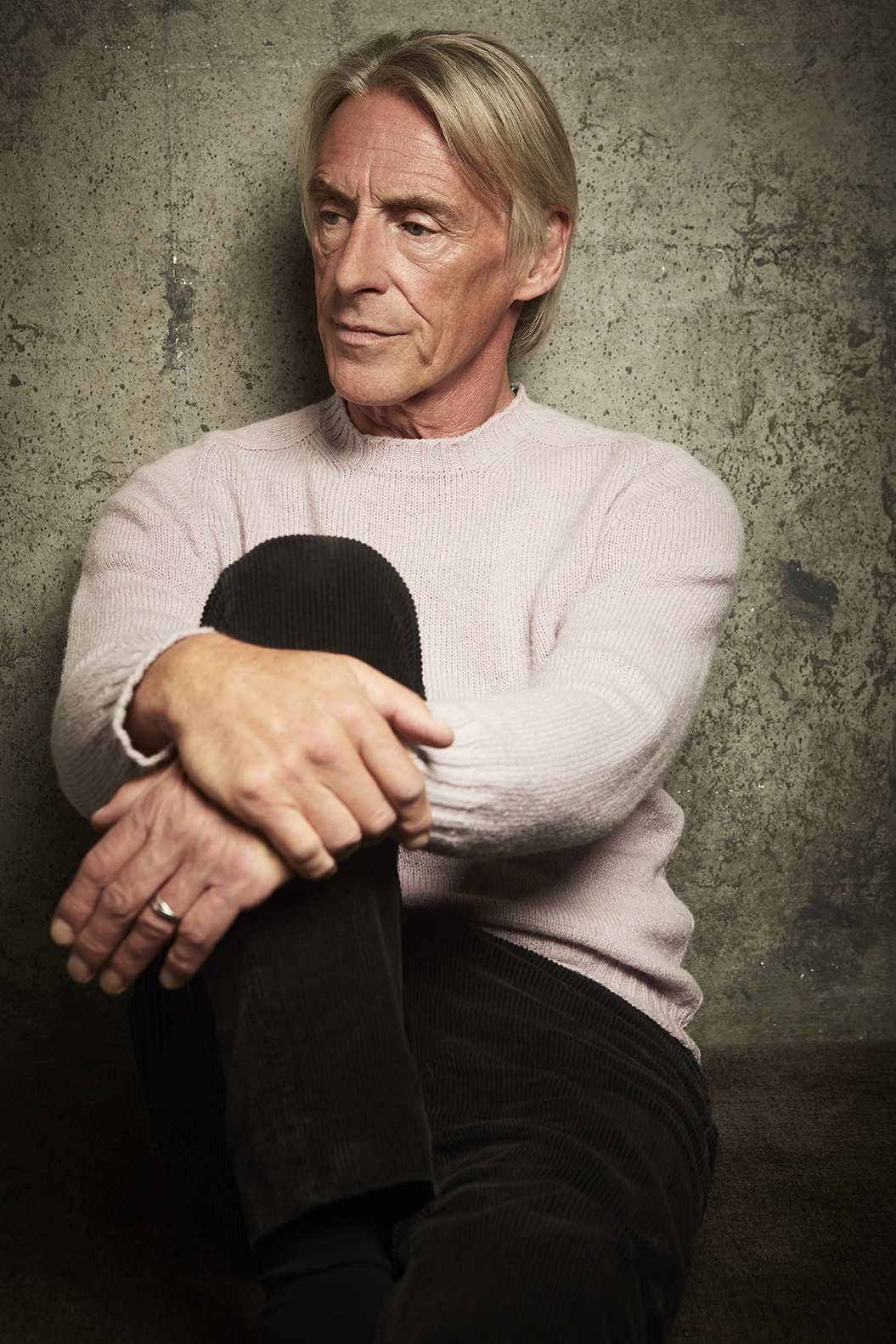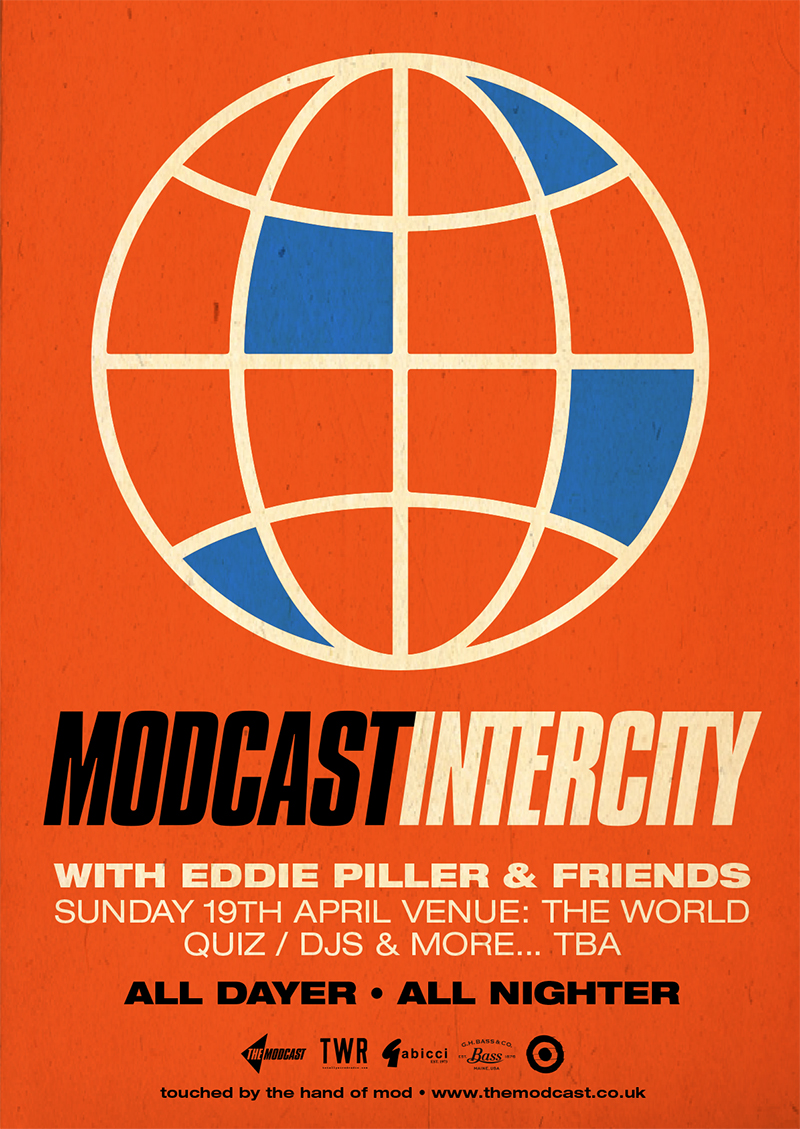 Founded in 2010 by Eddie Piller and Sarah Bolshi, the Modcast began life as an hour long monthly podcast with a wide variety of guests  including Martin Freeman and Bradley Wiggins all talking about their passion and interest in all things mod. The podcast soon attracted 25,000 ITunes subscribers and can now be found on regular weekly show on www.totallywiredradio.com. Further to the success of the podcast, the founders started hosting parties.
The first has become by far the most popular and regular; a Sunday cruise up and down the Thames that soon became known as simply 'the Modboat'. Indeed, the boat parties became so successful that they are held three times a year and the most recent one sold out in all of 84 minutes! But the Modcast didn't rest on its burnished laurels, instead, they branched out – Alldayers at the Singer, a superb converted former sewing-machine factory in the east end of London, an annual beach beano on the Brighton seafront every august bank holiday, regular 'away-day' events at other seaside resorts and regualr New Year's Eve rave ups. The music policy has always been to push the boundaries of what can be played and accepted on a scene that for many years has appeared as a northern soul ghetto. You can hear house and hip hop alongside the staple mod fare and this open mindedness has increased both the appeal and the demographic away from the parka-wearing mainstream.
The pair hosted their first weekender in 2019 with fabulous DJ lineup and talks with Kenney Jones (Small Faces), Buddy Ascot (The Chords) and Gaz Sparks (Purple Hearts) in conversation with Eddie and Terry Rawlings… The old Blue Note soundsystem has been bought of retirement for some fabulous sound.    2019 DJ line up included Dr Bob Jones (legend!), Ivor Jones, Marc Lessner, Dean Thatcher (Studio 45) , Rocky (Ballistic Brothers), Jeff Barrett (Heavenly Records), Wendy May (The Locomotion), Wil Nicol, Dean Chalkley, Jo Wallace (Ramrock Records), Eddie Stenner, Tony "Mappy" Hayzer, Ian and Rob, Des Cridland and residents Paul "Smiler" Anderson and Dave Edwards..
Playing the Broadchurch that is: R&B * NORTHERN SOUL *JAZZ * SKA * FUNK * REVIVAL* ROOTS REGGAE * PSYCHE AND GARAGE * CROSSOVER * 60S BEAT * MOD
The Venue The Azure – a beautiful 1920's ballroom style venue actually built on the beach with extensive panoramic windows just 30 feet from the waves! The venue was extensively rebuilt and features a sprung wooden dance floor and a 2 bars and its own restaurant Teddys Diner. We are bringing in our own sound system, originally from The Blue Note Club in Hoxton and once considered the best in the country. The Azure will be hosting the entire event this year.   It's a great venue 10 mins walk from St Leonards Warrior Square train station.
Modcast Podcast has featured the following
ACTORS – Martin Freeman, Matt Berry, Mark Wingett, Gary Shail, Trevor Laird, Johnny Owen.
SPORTSMEN – Sir Bradley Wiggins, Ronnie O'Sullivan.
AUTHORS/JOURNALISTS – Richard Barnes, Terry Rawlings, Simon Wells, Tony Fletcher, Dave Henderson, Paul Smiler Anderson, Ian Penman, Chris Sullivan, Paul Moody, John Reed.
MUSICIANS – Rick Buckler, Geno Washington, Mick Talbot, Gary Sparks, Ian Page, Richard Searle, The Pretty Things, Jess Roden, Miles Kane, Nick Hodgeson, Andy Lewis, Luke Morgan, Steve Diggle, The Rifles, The Prisoners. Jeff Barrett (Heavenly Records)
FILM MAKERS – Bob Smeaton, Phil Davis, David Holmes.
BROADCASTERS – Gary Crowley, Pete Mitchell, Mark Lamarr.
FASHION – Mark Powell, William Hunt, Eddie Prendeghast, John Flynn.