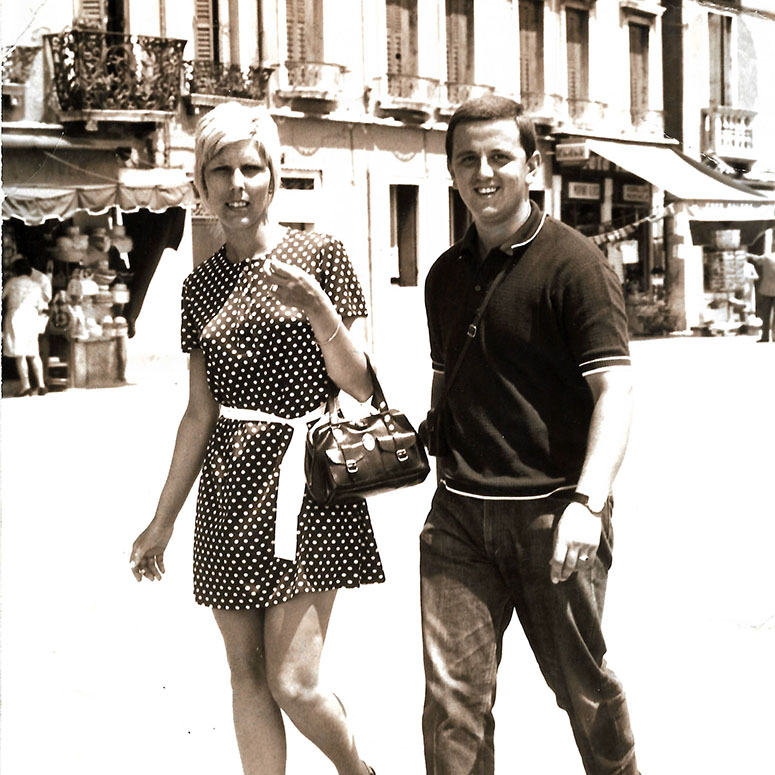 Bluesman Ray
I left school at 14 years old in September 1963, 5 months before my 15th birthday and went to work in Krantz Mod Tailors in King Street in Hammersmith and Shaftesbury Avenue in London, because I was a Mod and I wanted to get my suits and clothes made cheaper! I was into soul music and I started to buy my records from Stricklands on Hammersmith Broadway, Shepherd's Bush market, Soho and Wardour Street.
I went to the Goldhawk Social Club in Shepherd's Bush and saw most groups that played there, but mainly Geno Washington and The Action. We'd also go to the Hammersmith Palais on Monday nights, the Flamingo all-nighters to see Georgie fame, the Last Chance Saloon on Oxford Street, the Starlight Ballroom in Greenford, the Pontiac in Putney, the Castle in Richmond, and Oldfield's Tavern in Greenford.
After the all-nighters in London on a Saturday night, we would have breakfast at the Freight Train cafe in Soho on Sunday morning and sometimes we'd then go to the Carlton Ballroom Sunday afternoon dance in Slough. Because I purchased so many records in Stricklands, the manager took me to the Royal Festival Hall to see Dizzy Gillespie, and so I had my first experience of jazz at 16 years old. I've been buying soul, R'n'B, ska and jazz records for almost 60 years now, but I'm a late starter to DJing. My first DJ set was at my son Darren's Idle Fret night at The Social in 2014, when I was 64.
I enjoyed it so much, that since then I have done more DJ sets at The Social, as well as at the Craig Charles' Funk and Soul all-dayer at the De La Warr Pavilion in Bexhill and the Modcast Weekender in Hastings. I was supposed to DJ at The Social's Stonebridge Bar at Glastonbury last year, but after that got cancelled, I haven't played anywhere since then, and so I am really looking forward to DJing at The Modcast Weekender again this year!