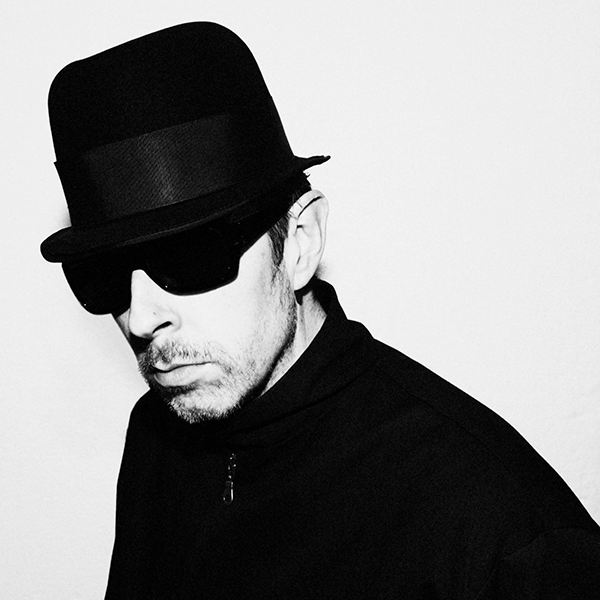 Dean Chalkley
Some might know Dean as a photographer and film maker. His images are peppered through music, fashion and culture. Whether it's the seminal exhibitions like the seminal Return of the Rudeboy, The New Faces, and Young Souls or in publications including NME, The Observer Magazine or Sunday Times Magazine. His work graces numerous record covers including both of Martin Freeman and Eddie Piller's Jazz / Soul on the Corner, Paul Weller's Wake Up The Nation, and Richard Ashcroft's Natural Rebel.
Dean is driven by music and has been DJing as well as presenting clubs now for many years. Shake! at the Boogaloo, Black Cat at the Silver Bullet and Soul Box at Old Street Records were all long running club residences in London that Dean played at and produced. Some of these very successful club's were staged in collaboration with his DJ associates just like 'The Corner' , his current Bi-Monthly residency at The House of St Barnabas in Soho, this time in combination with  Eddie Piller, Dean Rudland and Fredrik Ekander.
As well as running his own club night's Dean regularly makes guest DJ appearances at other clubs, festivals and Soul oriented happenings. He's played at the Modcast on several occasions, both on the boat as well as our dry land Singer Tavern version, Dean most recent spot for us was on NYE! 
Lifting the lid on Dean's record box reveals a bounty of outta sight vinyl. Spanning R'n'B, Northern, Ska, Latin Boogaloo, and more, his dynamic selections are aimed at the dancefloor, drawing on eclectic influences all wrapped up and brought back into tight and exciting sets.
Keeping true to his progressive outlook Dean has recently started a radio show called 'Pull Up!!' on Totally Wired Radio. This monthly show extends the 'Return of the Rudeboy' philosophy and is made together with his good friend Harris Elliott.
Insta / twitter @deanchalkley_