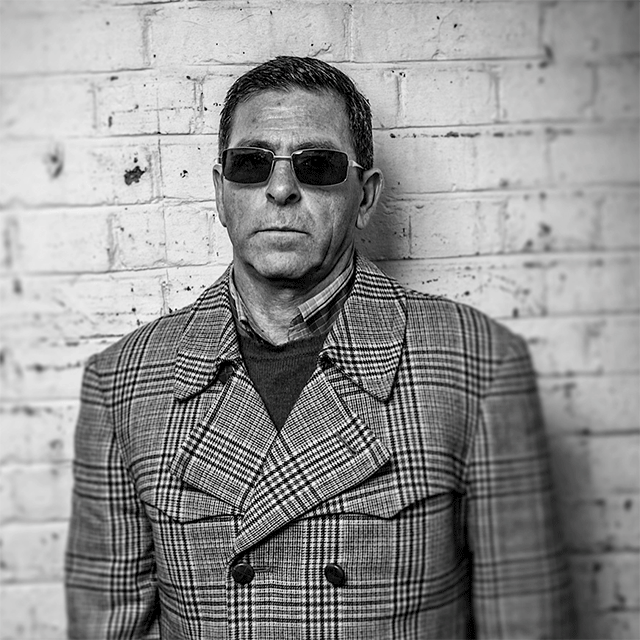 Dean Thatcher
Dean started DJ'ing at Le Beat Route, Greek Street, Soho in the early 80's, filling in for Steve Lewis then graduating to having his own night there, playing Post Punk Funk, Disco and hip London and New York stuff.
In the mid 80's Dean started running & co-hosting nights with Simon Dunmore, including Soul City and The Rhythm Zone, playing an eclectic mix of Soul, Funk & Jazz.
Acid House & Balearic came along, Dean embraced it and had loads of fun DJ'ing all over the planet, and he started the club night Flying with Brandon Block and Charlie Chester. Flying was a roaring success at The Soho Theatre Club, which lead to nights at The Wag and Dingwalls.
Dean started making records and formed his band The Aloof. Dean set up Cowboy Records with Charlie Chester, and the pair also set up a record shop in Kensington Market, Flying Records.
After a very successful and hectic couple of years Dean left Flying & Cowboy and launched Flaw Recordings with Richard Thair from Red Snapper. When Flaw Recordings released The Aloof's debut LP "Cover The Crime", the majors came in waving cheque books. Dean and his band signed a recording deal with East West Records (Warner Bros), which resulted in touring round the planet and non stop partying for 9 years. That was the 90's.
Once The Aloof had run it's course, Dean was bored of electronic music and he decided to go back to his roots, Soul and Reggae. He started the legendary Set The Tone night at The Social with the late great Stephen Saunders, playing Reggae, Ska & Rocksteady, with the tag line "Original Vinyl Selection" and Dean & Stephen became known as The Rogues In Brogues. Set The Tone ran for 7 very successful years with queues around the block.
After a 2 year break Dean & Stephen decided to launch a new night, The Social wanted them back, so they came up with Studio 45, playing Soul, Rhythm'n'Blues, Ska, Reggae, Boogaloo, Popcorn, Northern, Modern and a bit of whatever takes their fancy, as long as it's a great record, and is soulful in some way. Sadly Stephen is no longer with us, but Dean continues to run Studio 45, having great guests and dedicating the night to Stephen.
Also Dean regularly guests at loads of soul and reggae nights around the U.K.
Plus Dean has a radio show with Richard Epps called Plink Plink Fizz, more radio news to follow…