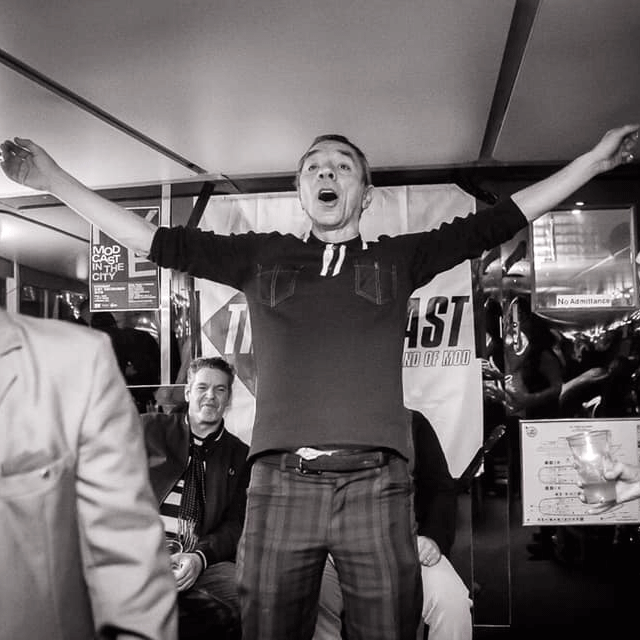 Eddie Piller
Eddie was born into an east end mod family in the mid sixties (his mum ran the Small Faces Fan Club) and a career in music beckoned.
In 1980 he started the legendary fanzine, Extraordinary Sensations and its attendant record label but was soon persuaded to decamp to Stiff Records where he became a label manager and a & r man. Fate leant a hand and when Stiff crashed, Piller moved into management and production – recording the young James Taylor and his Quartet.
After a while the JTQ became the main draw in the burgeoning London jazz scene and Piller teamed up with DJ Gilles Peterson to establish the Acid Jazz label to push the scene into a fresh (and marketable) direction – the Acid House explosion ensured that the fledgling outfit soon swept the world and the acid jazz scene became the most influential youth movement of the 90s.
Success was immediate but Peterson left in 1989 to establish Talking Loud and Eddie Piller concentrated on a new generation of signings: Jamiroquai, the Brand New Heavies, Corduroy, Mother Earth, A Man Called Adam, Terry Callier, Gregory Isaacs all had substantial hits through the decade. In 1993 Piller opened the ground-breaking nightclub, The Blue Note. In London's extremely unfashionable Hoxton (a place known more for its bomb sites that its culture) – the club became a major success (winning the Time Out 'club of the millennium' award) and kick-started the careers of Goldie and Talvin Singh amongst others – whilst changing the face of east London's Shoreditch/Hoxton triangle into the art and culture centre it is today.
By the late 90s Piller had moved into broadcasting. Originally presenting the ground-breaking Newbeats show for Jazz FM but has also hosted shows for BBC Radio London, BBC 6music and Q Radio (where he won a British Radio Award). His long running Eclectic Soul Show has appeared on 5 different stations and run for well over 20 years!  until finally finding a home at Acid Jazz's own internet station TWR (Totally Wired Radio). 
In 2019 Piller had written 11 documentaries that have been screened on a variety of channels, the most recent being "Our Generation – The Definitive Story of Quadrophenia" screened on Sky Arts to commemorate the film's 40th anniversary.   
A regular DJ, he has appeared at most of the worlds major festivals and weekenders and has hosted and curated Wayne Hemingways award winning Vintage Festival.