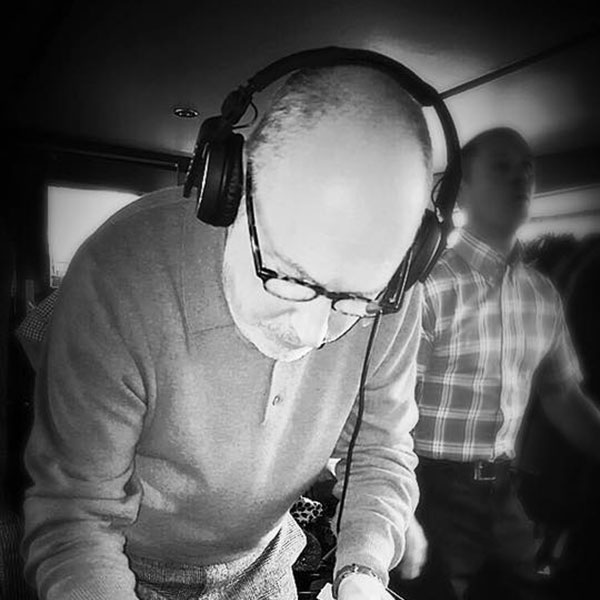 Marc Lessner
Born in Hackney, London ( don't ask me the year). I fell in love with music at the tender age of five watching the Beatles on the telly on a Sunday night in 1964.
I lived in Stepney at the time five minutes from a cinema, shoe shop and record shop which meant I spent most of my childhood like a pig in shit.
I spent my teenage years at a fantastic school Dame Alice Owens where many a band came out of and inspired me to be totally engrossed in anything music related. My music paper of choice was the NME and there wasn't a week where I didn't attend a gig at the Marquee or Hope And Anchor.
My year zero was 1976 when I was torn between being a Punk or a Soul Boy, and I chose to be a Soul Boy , but with Rock sensibilities.
I've worked in the music business since 1979, from working in record shops, distributors  running a record label and dealing in records. I've been blessed over the years to have several mentors including Tony Rounce, Terry Davis and Ian Scott to guide me on what to listen to and what not to. Therefore, it's fair to say that I have very eclectic taste in music. My musical heroes include:Little Richard, Curtis Mayfield, Bill Evans, John Coltrane, Aretha Franklin, Muddy Waters, The Rolling Stones, The Faces, Captain Beefheart , Dr. Feelgood, Steely Dan,The Buzzcocks, Bunny Lee, Barry White, Little Feat and Todd Rundgren to name a few.
I've been clubbing for years attending Crackers, Global Village, Ronnie Scotts, The Horseshoe, 100 Club, Special Branch, The Wag, Mambo Madness, Doo at The Zoo, Bournemouth Soul Weekenders, Dingwalls ,The Blue Note, High On Hope, It's On,  Southport Weekenders , and Heavenly Social which gave me a pretty rounded view on music , clothes and fashion.
I hate being called a DJ, as quite frankly I don't believe for one minute I am worthy of the title. If anything I am a selector who from time to time plays the right song at the right time and with a bit of luck inspires people to venture on to the dancefloor. I've been inspired by DJ's such as George Power, Paul Murphy, Chris Bangs , Ivor Jones and Paul Smiler Anderson to think outside the box and play from the heart with the odd curveball thrown into the mix.
Lastly, I want to thank Eddie Piller, Sarah Bolshi, Mark Jones, Sean Rowley,  Bruce Sandell, Nick Bray , Dean Thatcher and Eddie Stenner for their patronage over the years and getting my schtick. I wouldn't be on here without them and I would never have had the chutzpah to do this if it wasn't for my kindred spirit Mark Sherlock.