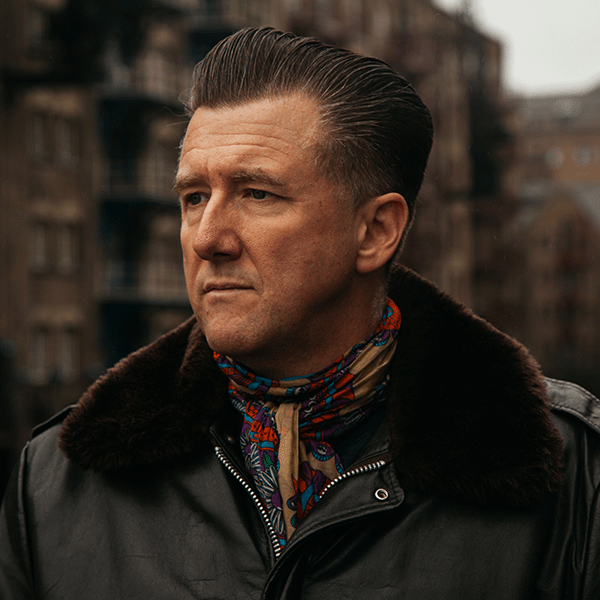 Rocky
I started DJing in the mid 80s playing hip-hop, jazz, soul and funk at a local youth club and various birthdays, weddings etc. Got my first proper gig at one of Simon Dunmore's parties in West London. Hooked up with Diesel in 87 and did the first Rocky and Diesel gig at a night called Trance (!) in Barbarellas, Greenford on the 12th June 1988. We were playing when the whole acid house thing blew up and got carried along with the wave. Landed a residency at London's Yellow Book in 89 and also got matey with the Boys Own crew, making regular appearances at their events. Started doing the odd remix around 1990 for the Farm and a few other bands that were around at the time. Hooked up with Ashley Beedle in 92 and made the first X-Press 2 record, Muzik Express. A string of club hits followed also started Ballistic Brothers along with Beedle, Dave Hill and Uschi Classen. X-Press 2 landed a DJ residency at Cream, Liverpool for 6 months around 95.
We wound X-Press 2 and Ballistics up around 96 , I then started working with Mark Wilkinson, producing as Problem Kids, writing 2 albums and several singles for Paper Recordings and Junior Boys Own. Continued working with Mark until around 99 when we decided to give X-Press 2 another go. We wrote the album Muzikizum that included Lazy with David Byrne that reached number 2 in the UK pop charts. Everything went a bit nuts after that. We were DJing all over the world and pretty much touring constantly for 9 or 10 years. Working on X-Press 2 stuff constantly since then. Wrote a second album, Makeshift Feelgood and released a best of album, Raise Your Hands in 2008. Landed a show on Kiss London in October 2008 with XP2. Ashley left XP2 in 2009 and we moved the show from Kiss to Ministry of Sound Radio at the end of 2009. I've always done solo gigs alongside the XP2 stuff. Still doing lots of these around London and further afield.
We released a forth album in 2012, The House of X-Press 2, it featured the usual collection of straight up club tracks and a slew of collaborations.
Around 2012 my love of all things soul was re ignited when Dean Thatcher and Steve Saunders asked me to play at their amazing monthly night, Studio 45. Since then, several appearances at the Ibiza Soul Week and various other guest spots have cemented that love. It was like going back to where it all started for me, but I had a lot of catching up to do!
Mainly collecting all sorts of Soul 7s these days, from cheap n cheerful bits that I missed back in the day to some of the Northern things that are all new to me.
Still DJing regularly with Diesel and as X-Press 2 as well as the odd soul gig here and there, life is pretty busy.
Photograph: Tom Griffiths www.tomgphoto.co.uk