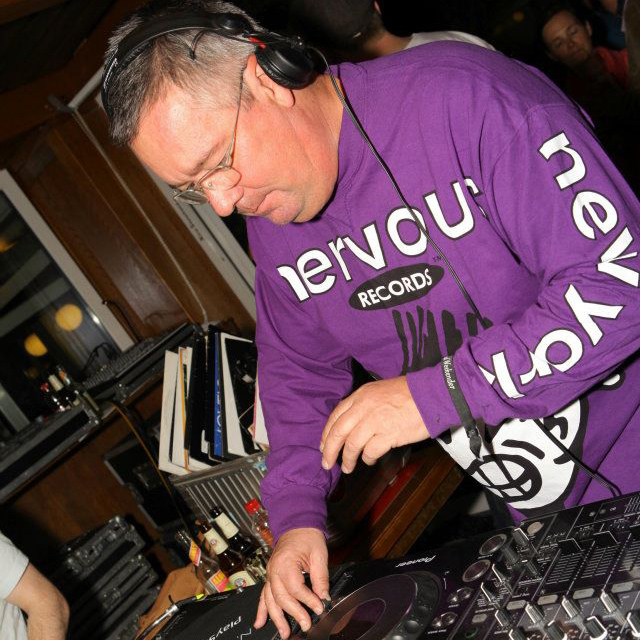 Steve Hobbs
Hobbsie has been obsessed with music since the mid 60s, taking in all genres of music during those very formative years. He lived through the original mod period, and whilst he'll admit to not being a mod, or anything else for that matter, has been closely aligned with the music that evolved during that period and later went on to form the basis for the pre-mod revival that came at the end of the 70s. 
He started deejaying in 1983, joining Solar Radio in 1987, one of the leading pirate stations that helped forge the way to getting the authorities to allow incremental stations to finally give the public what they wanted, That transformation came in 1990 and Jazz FM were the first station in London to get one of the new licences and Steve presented the Soul Bowl on Jazz FM for the first 2 years until the station had an unfortunate change in music policy, culling all the non-jazz programmes.
One door closes and all that….but the next door opened the way to an 18 year career as a journalist with his own column in Blues & Soul magazine reviewing new soul music, mainly from the smaller independent labels on both sides of the Atlantic.
The radio thread continued throughout this period with a return to Solar Radio, ever-present since they returned in 1998 still presenting today with Soul Cruisin on Friday nights (alternating with Mick Farrer). Then since 2020, there's Hobbsie's Choice, a Saturday evening bi-monthly on Totally Wired Radio, which gives him the freedom to play just a little bit wider than he's ever been able. Too much music and not enough air time!
Club-wise, Steve cut his teeth with the much lauded Red Lion weekly sessions in Horsell, Surrey, in the late 80s, plus many gigs up and down the UK including 15 Southport Weekenders, all the Prestatyn Weekenders from 2000-2012, all the Soul Cruisin boat parties on the Thames (30+ years!) and most prestigiously, ever-present at the Baltic Soul Weekenders in Hamburg, being one of four Brits with residency status.
Ask him what excites him musically most today?….. the Modcast events. Says it all really.
In 2019 Piller had written 11 documentaries that have been screened on a variety of channels, the most recent being "Our Generation – The Definitive Story of Quadrophenia" screened on Sky Arts to commemorate the film's 40th anniversary.   
A regular DJ, he has appeared at most of the worlds major festivals and weekenders and has hosted and curated Wayne Hemingways award winning Vintage Festival.