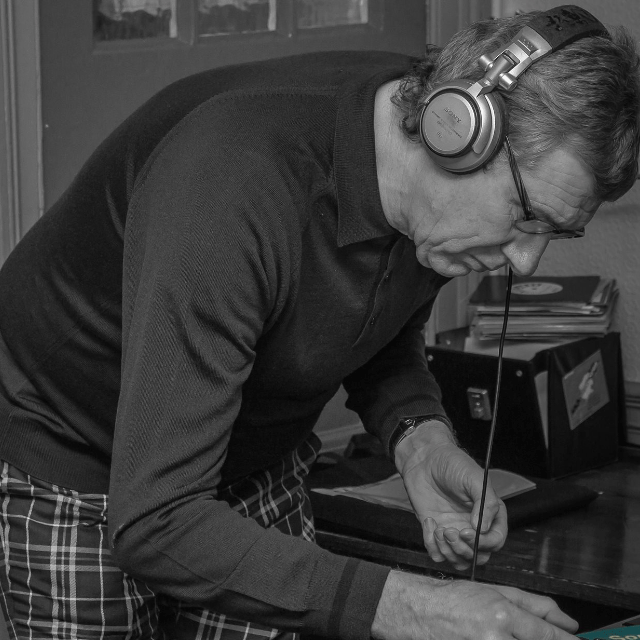 Eddie Stenner
Eddie Stenner, Modernist, DJ, Hairdresser, Event Promoter, BMX and SK8 Store owner and Scooterist.
Eddie passion for music started in the early 70s, when as a teenager he started collecting Soul, Funk, Jazz-Funk, followed by Punk & Reggae, 2-Tone and fully embracing the new dance music of House since it's early days of post disco. 
Eddie ventured into DJ'ing purely by accident in 1990, when one of his booked DJs turned up late. During the 90s he share turntables alongside Carl Cox, Fabio, Mr.C, Terry Hunter, etc in his famed 'Empire Club' that he owned locally in Bognor Regis, West Sussex. UK.
His reputation for spinning Soul, Funk & Reggae led Eddie to DJ in Backrooms & Chill-Out Bars. Also because of his DJing at UK Scooter Rallies, he has travelled across Europe to DJ at Scooter Rallies in Italy & Belgium and has also at The famous Ibiza Soul Week, also at Dr Bob Jones 'Surgery' & Dean Thatcher's 'Studio45', both in London.
Mr Stenner has also contributed to 'The Dantes Reunion' in Chichester under the banner of 'Shoreline Promotions' with promoter Deborah Lucas.
At present he co-organizes 'The Bognor Soul All-Dayer' with his wife Lorraine, friends Deborah Lucas & her partner DJ Dr Bob Jones. Eddie loves to mix up all styles of dance music, as well as throwing in a few surprises.
He's cited Dr Bob as a massive musical influence on his playlist and DJ style since meeting him in 2003.