SIGN UP TO RECEIVE OUR NEWSLETTER
The Modcast are proud to welcome
PAUL WELLER
as our guest on Totally Wired Radio
Tues 3

 Dec 6pm
Tues 10 Dec 6pm
Episode 64 hosts the legendary vocalist, songwriter, poet and guitarist sitting in with host Eddie Piller and accomplished author Paul 'Smiler' Anderson for part 1 of a 2 hour broadcast with this seminal artist.
The first show is on East London's Totally Wired Radio at 6pm on Tuesday the 3rd December and is followed by an exclusive one hour playlist of Paul's latest spins. Part 2 airs the following week on 10
th
December at 6pm again followed by an hour of Paul music selections.
The regular weekly Modcast podcast was established in 2010 and has featured guests as diverse as Martin Freeman, Sir Bradley Wiggins, Geno Washington, Ronnie O'Sullivan and Weller's Style Council partner Mick Talbot all talking about their passion for the modernist ideal.

 

You can listen back to the archive on the website here.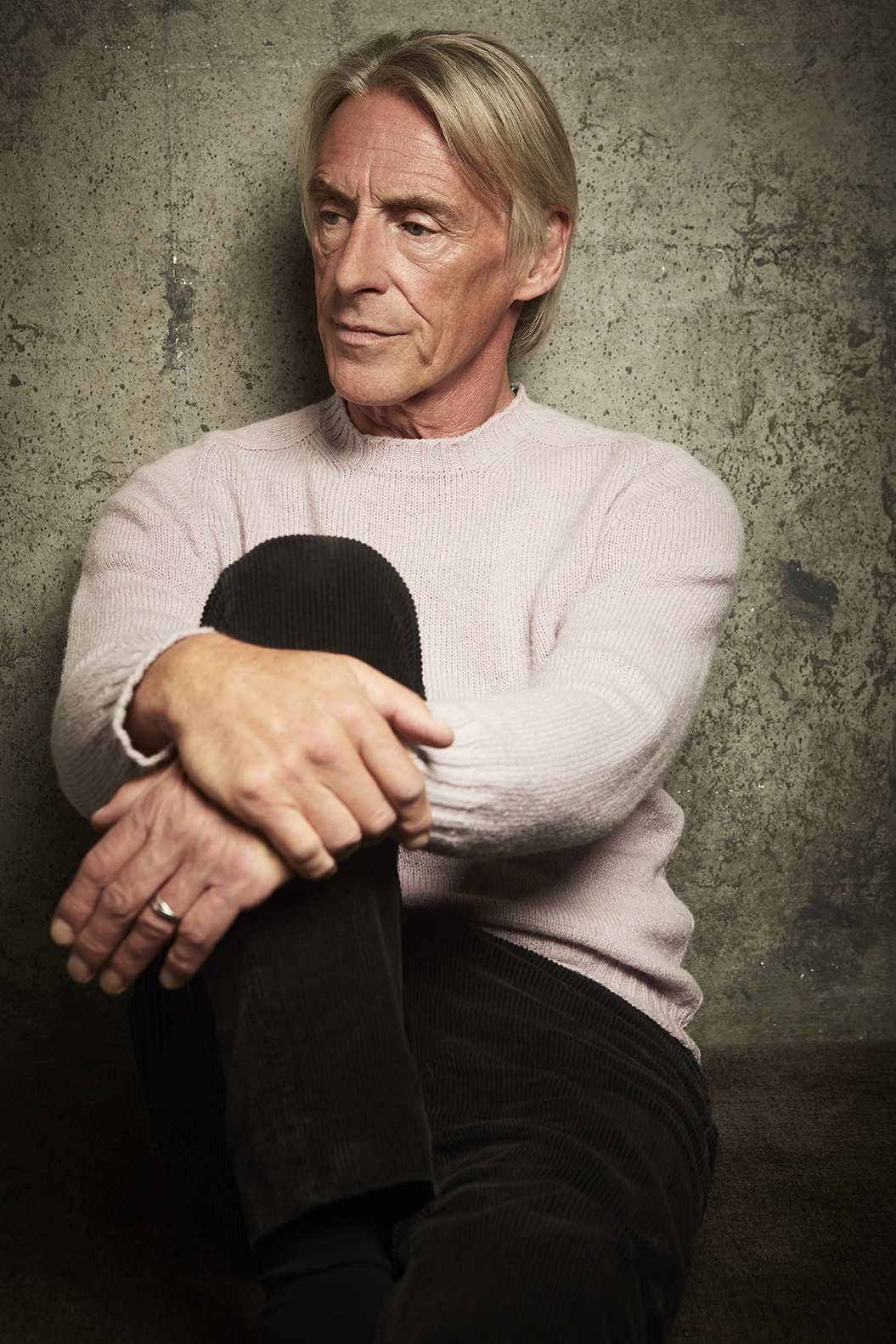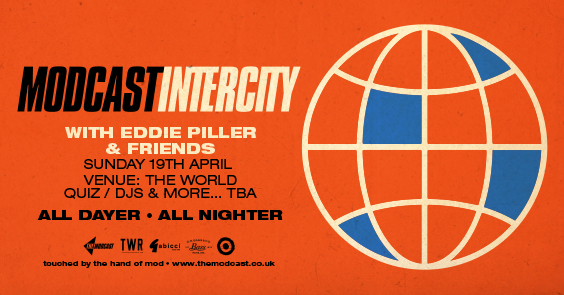 MODCAST INTERCITY
A worldwide party… in cities all over the world..
Live * Online * Alldayer * Music * Q&As * Magic * And More..
SUNDAY 19 APRIL
Join us and our contributing DJs and friends around the globe for a day and night of LIVE VISUAL streaming…. hosted by us in London.. with back to back content from. the cosy front rooms in Villages/Towns/Cities ….
UK * USA * JAPAN * ITALY * FRANCE * GERMANY * SPAIN * SWEDEN *SOUTH AMERICA * ASIA AND MORE..
schedule below..
Join Public Intercity group here to post photos, on the day and your Blue Peter challenge

click here
12PM – THE MODCAST MANAGEMENT AKA BOLSHI & EDDIE PILLER – UK
12.05PM – DJ SO YEON PRERED – S KOREA
12.30PM – DJ FRED EKANDER – SWEDEN
1PM – DJ DEAN CHALKLEY – HIGHGATE VILLAGE, LONDON
1.30PM – COCKTAIL COCTAIL BY NIGHTOWL – BIRMINGHAM
1.40PM – MAGIC COLIN MILLER
1.45PM – ACID JAZZ ART  RICHIO – MARGATE, UK
2PM – DJ MANABU – JAPAN
2.30PM – DJ SCOTTISH PAUL – HIGHBURY VILLAGE, LONDON
3PM – DJ SMILER – READING, UK
3.25PM – MAGIC COLIN MILLER
3.30PM – DJ WENDY MAY – HASTINGS, UK
4PM – DJ PIERRO – ITALY
4.30PM – DJ WILL NICOL – PECKHAM VILLAGE, LONDON
4.55PM – SOOTY & SWEEP with EDDIE PILLER
5PM – DJ CESAR ANDION – SPAIN
5.25PM – Q&A STEVE ROWLAND with DANIEL RACHEL
DAVE EDWARDS & RHODA DAKAR
5.45PM – DJ NOBLE & HEATH, EMMA – BOW VILLAGE, LONDON
6PM – DJ – NOBLE & HEATH, SOPHIE – BOW VILLAGE, LONDON
6.15PM – ACOUSTIC NICK CORBIN – BOW VILLAGE, LONDON
6.30PM – DJ EDDIE STENNER – BOGNOR, UK
6.55PM – MAGIC COLIN MILLER
7PM – DJ MICK FARRER – CRAWLEY, UK
7.30pm – DJ MAZZY – BIRMINGHAM, UK
8PM – ANNOUNCE WINNER OF CHALLENGE
8.10PM – DJ J P PADDICK – CHINGFORD, UK
8.30PM – DJ POLLY LOVE – DUBLIN, IRELAND
9PM – DJ Dan D. (Baltic Soul Weekender) – GEMANY
9.30PM – DJ KEVIN FINGIER – ARGENTINA
10PM – MAGIC COLIN MILLER
10.05PM – DJ ADRIAN JAE – CHELSEA VILLAGE, LONDON
10.30PM – DJ ABI CLARKE – MAIDSTONE, UK
11PM – DJ MARC LESSNER – BRIGHTON, UK
11.30PM – DJ THE BEIRUT GROOVE COLLECTIVE – BEIRUT
MIDNITE – DJ KURTIS POWERS – NEW YORK
12.30AM – DJ SADIE & MIKE SOUTH UK – CLERKENWELL VILLAGE, LONDON
1AM – DJ DARREN BENNETT – ISLINGTON VILLAGE, LONDON
1.30AM DJ CAROLYN SMEE – AUSTRALIA
Here's the ingredient list – Mojo Mojito
4/5 lime wedges
good handful of fresh mint
sugar syrup (to make at home dissolve sugar and water and refrigerate) or just 2 teaspoons per drink if not making a syrup
50ml chosen white rum
crushed ice
soda water
mint and lime to garnish
The Blue Peter challenge: Here's two we made earlier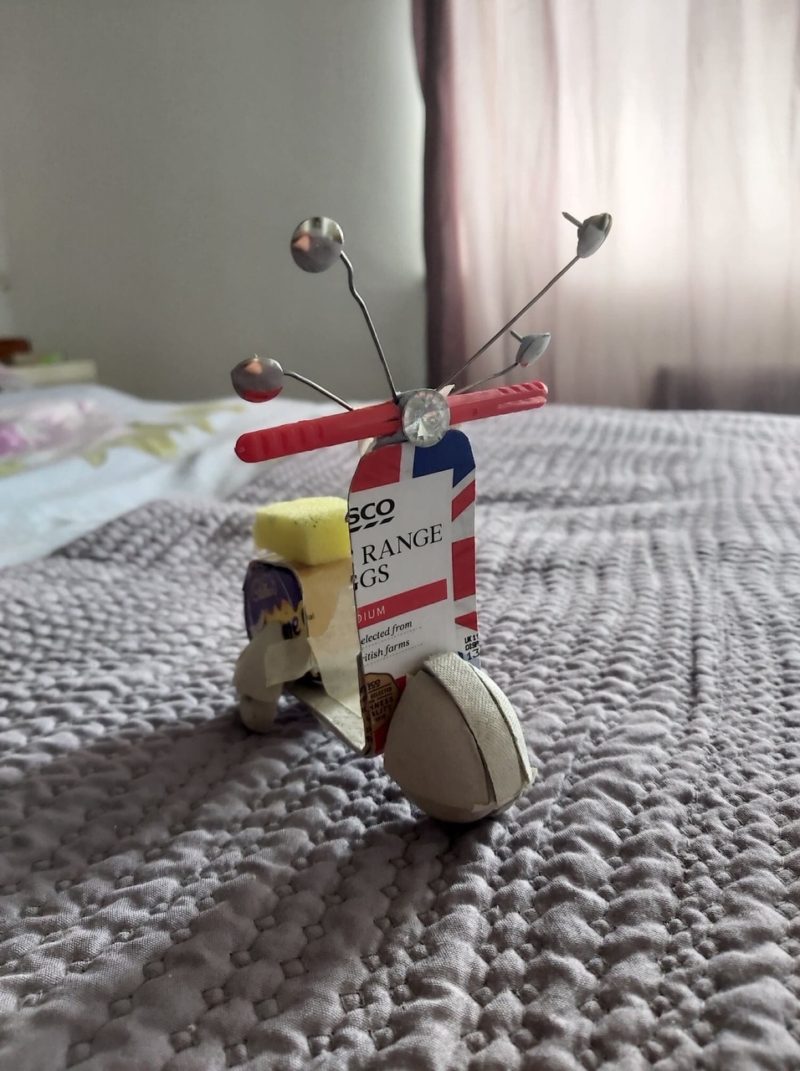 READING: PAUL "SMILER" ANDERSON
SCOTLAND: DJ IRONINGBOARD
HASTINGS: WENDY MAY
BOGNOR: EDDIE STENNER
CRAWLEY: MICK FARRER
BIRMINGHAM: MAZZY
MARGATE: RICHIO
BRIGHTON: MARC LESSNER
MAIDSTONE: ABI CLARKE
CHINGFORD: J P PADDICK
BRIGHTON: STEVE ROWLAND
ARGENTINA: KEVIN FINGIER
LEBANON: BEIRUT GROOVE COLLECTIVE
SPAIN: CESAR ANDERSON
NEW YORK: KURTIS POWERS
S KOREA: SE YEON YOON
AUSTRALIA: CAROLYN SMEE
GERMANY: DAN DEE (BALTIC SOUL WEEKEND)
DUBLIN: POLLY LOVE
ITALY: PIERO CASANOVA
SWEDEN: FRED EKANDER
LONDON VILLAGES
HIGHGATE: DEAN CHALKLEY
BOW: NOBLE AND HEATH
RUISLIP: DARREN BENNET
PECKHAM: WILL NICOL
CHELSEA: ADRIAN JAE
CLERKENWELL: BLUE SKY'D SOUL with MIKE & SADIE