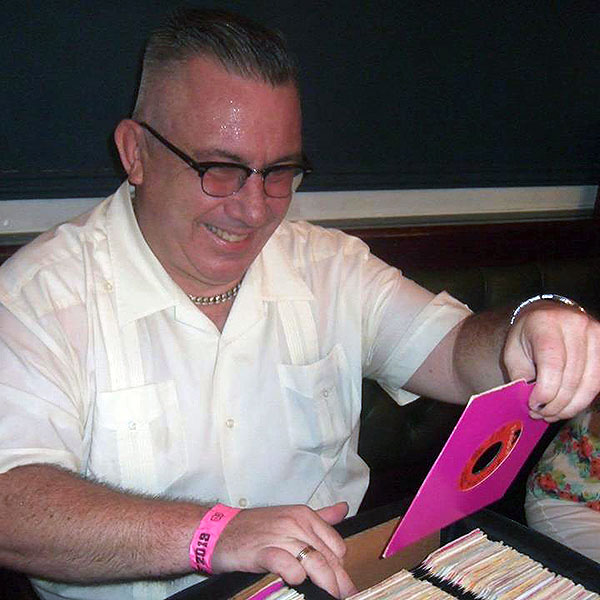 Gavin Page
The "golden era" of Modern Soul during the eighties was a lucrative and fluid period for music; incredible new records seemed to be passing through Soul Bowl almost on a weekly basis. At the vanguard of this scene, as well as the 60's and 70's sound was Gavin Page, a man from the deepest South of Britain with one eye fixed on the North both geographically and musically speaking.
In 1984 Gavin was taking on his first Soul gigs and he quickly climbed through the DJing ranks both in the North of England and the South enjoying DJing notoriety both at the top Northern and Modern Soul venues up and down the country. His sets are predictably unpredictable, probably because of his ability to leap from genre to ​genre in the blink of an eye. Not only does Gavin have a passion for Soul music but after many years of studying Chris 'Bangsy' Bangs, Dr Bob Jones & Bob Cosby on the decks, Gavin also picked up rather extensive knowledge of Funk, Jazz and Latin, which are also thrown into the DJ pot.
In 1994 Gavin made the transition onto the airwaves, a discipline that is well suited to his jovial banter, dotted in-between rarity after rarity his shows are incredibly entertaining. Currently his show The Musical Fishbowl on Stomp Radio. In 1993 Gavin teamed up with Bob Cosby to start the Soul Essence Weekender and he is also a co-host of the Spanish Soul 4 Real Weekender in Bilbao. Those of you that have been on the all niter scene through the good times and bad times will already be aware of this man's abilities to wow, stun and amaze a crowd with his musical prowess.